Infographic
November 15, 2022
Weekly Tracking OKRs – Success at Every Step of the OKR Cycle
2 min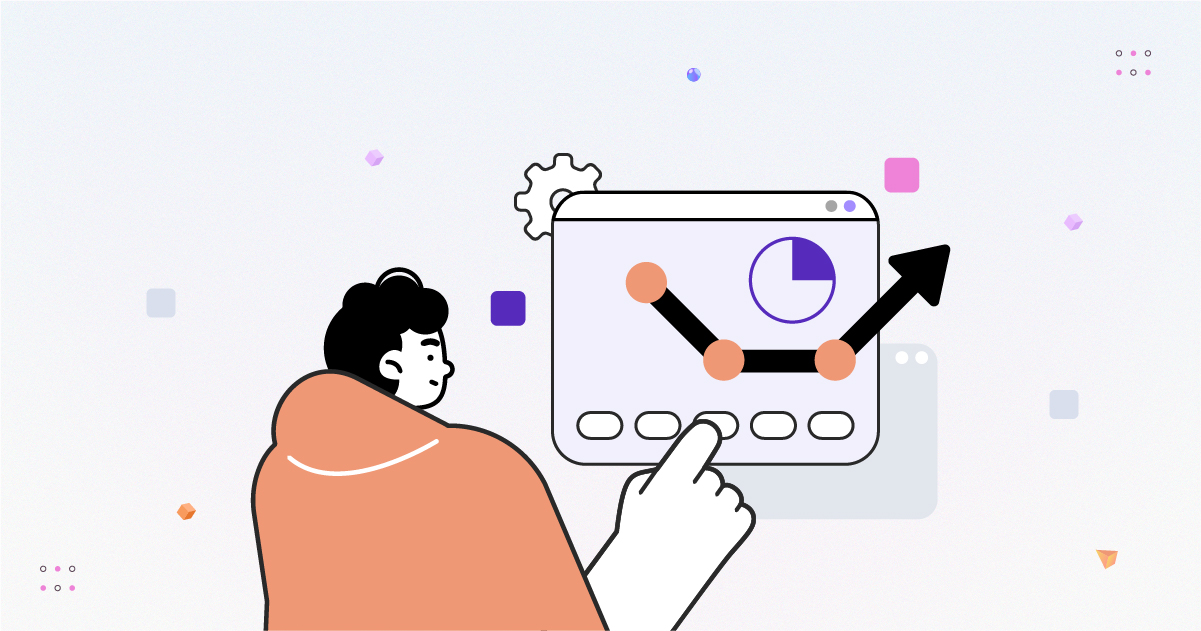 Here, we are with a series of infographics on the different phases of the OKR cycle and the related activities. The last part discussed sharing OKRs, the final step of planning for OKRs. This part of the series highlights how to track OKRs weekly, the first activity in the execution phase of the OKR cycle.
To begin, let us understand what an OKR cycle is. An OKR cycle is a 3-phased cycle, where each phase consists of a few significant steps that make the phase and the entire cycle successful. When the cycle is repeated, organizations constantly improve and produce the OKR outcomes of Focus, Alignment, Rhythm, and Agility. These four components of success or OKR superpowers are the processes and practices organizations adopt to speed up their performance and accomplish extraordinary results.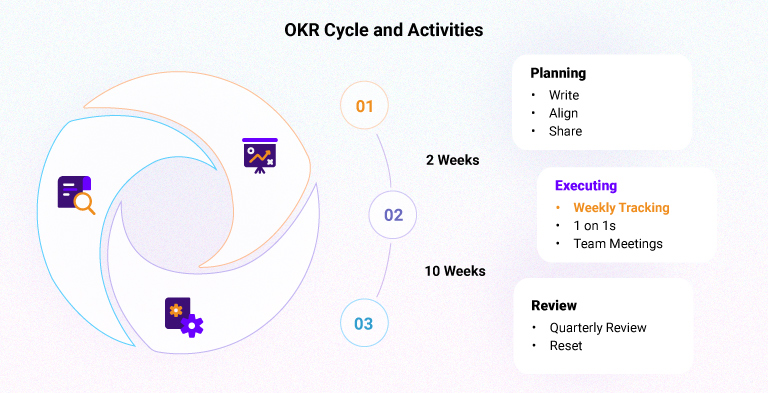 Key Takeaways
Tracking OKRs helps to monitor progress over time, showing that you are successfully moving towards the indicated business goals.
You improve team motivation and productivity by tracking OKRs and making them the focal point in your tactical and strategic planning.
OKR tracking helps optimize the process by utilizing real data and not just guesswork as you enter the next cycle.
There is greater accountability for team members as their contributions towards KRs are visible to stakeholders and team members. This boosts goal-oriented action too.
Stay tuned to learn about OKR 1-on-1s, the second activity in the execution phase.
---