Blog
November 16, 2022
OKR Methodology and Remote Workforce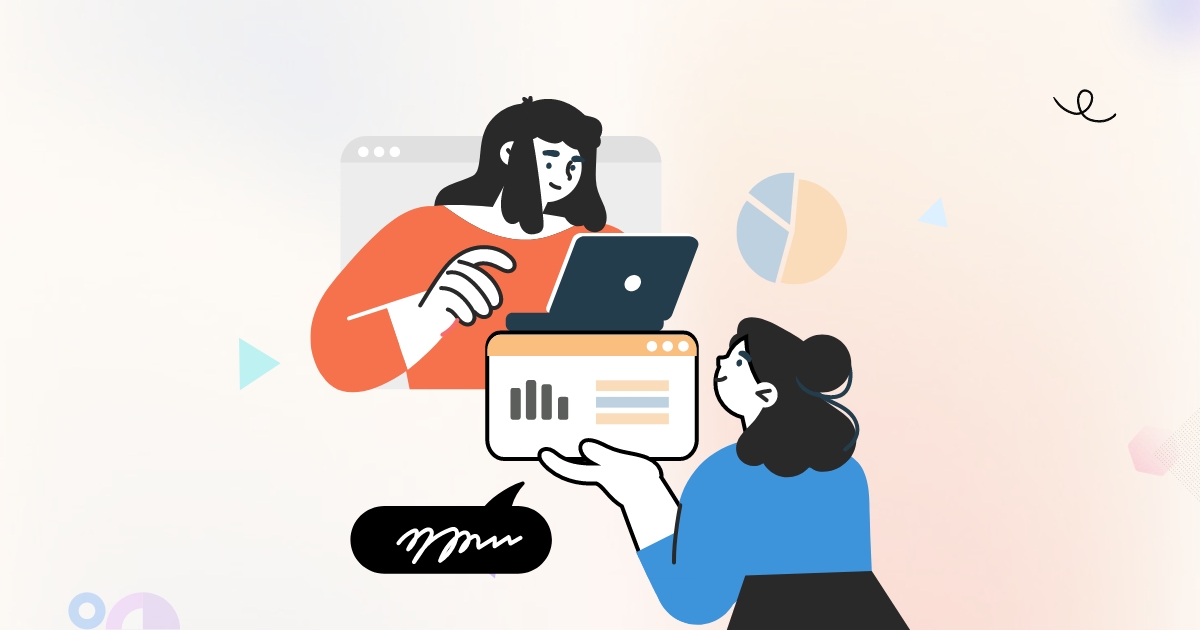 Change is the only constant; when it must come, it will eventually come. A mammoth transition happened when the coronavirus pandemic hit the globe, resulting in digital workplaces – the future of work. But remote working comes with its own set of challenges. Collaborating with remote teams, boosting engagement, honing employee productivity, and motivating them toward strategy execution are a few of these challenges. Even employees find loneliness and communication as obstacles to remote working. The OKR framework is a one-stop solution, enabling leaders and their organizations to adapt to the change.
What is an OKR Framework?
OKRs stands for objectives and key results. An OKR framework enables leaders to set business goals and define trackable outcomes.

Key Features of an OKR Framework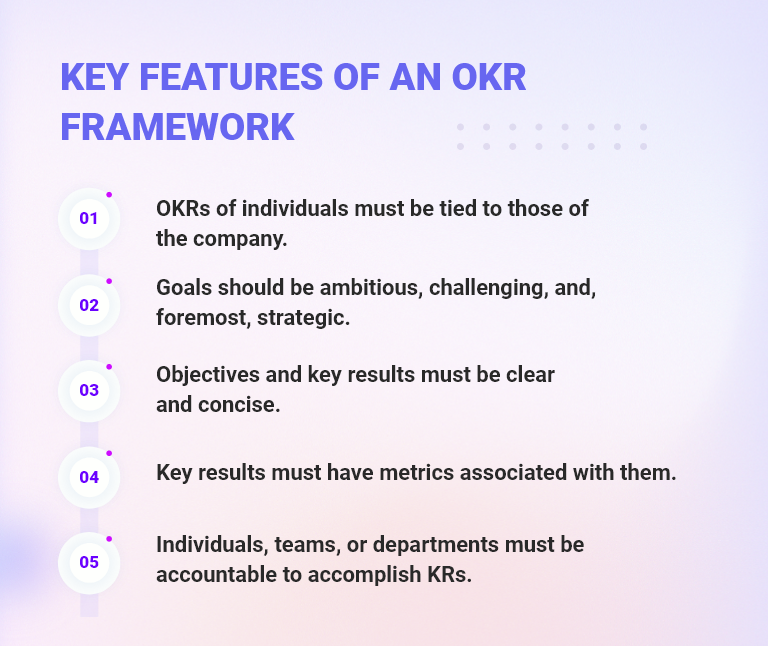 Empowering Remote Workforce with an OKR Framework
1. Aligns Employees to Organizational Goals
You cannot be productive and content unless you are sure that your efforts contribute to the over-arching organizational goals. As your organization employs OKR methodology and aligns individual OKRs to those of the company, you stay focused throughout the quarter. You thus work on tasks that matter the most to your business success.
2. Fosters Team Collaboration
Now that different individuals, teams, and departments have their own goals aligned with the organization's mission, vision, values, purpose, and goals, everyone must contribute. The OKR tool enables employees to assign their task(s) to other team members (s) or align with them to interact, collaborate, and complete the task at hand. Team collaboration also resolves remote working challenges – loneliness and communication.
3. Boosts Employee Engagement
OKR implementation enables leaders to achieve business goals and leads to more engaged employees bearing a sense of accountability. They have their objectives to achieve and can track goal progress, making them highly engaged. Communication among employees boosts this engagement too. Companies with higher employee engagement are more productive, and fewer employees are likely to leave.
4. Increases Adaptability
OKR methodology is designed in a way that you can set short-term and quantifiable OKRs. More so, you can often review the set objectives. You can find out what is working and what is not. Challenges, when identified early, can be solved faster. You can thus update key results and objectives. For instance, if an objective seems too aspirational, you can work on it to become achievable.
5. Tracks Individual and Team Progress
Strategies fail to have well-defined and measurable success metrics. But, with the OKR framework, you can accomplish your objectives and measure their success through key results. Key results or KRs have metrics associated with them. Being measurable, your OKRs can be tracked too. Employees must track their progress on their goals weekly for ideal results and update progress on a specific day in the week; this day can be the last day of the week. In the Unlock:OKR software, tracking involves reviewing all your OKRs and updating everyone by changing the number or adding comments on progress.
6. Improves Transparency
The best part about OKR software is that it enables everyone in the organization to see how they impact the higher-level goals and what everyone is working on. One can view progress and detailed notes on key results to understand how they might support each other in achieving their goals. Unlock:OKR tool also shows confidence levels to understand how confident a person is about achieving their key result on time. This adds a layer of information and value to the actual key result progress.
Transparency helps create a focus on collaboration, and everyone learns that each person is contributing their best to help achieve the organization's goals. When employees have this level of transparency, they see how their contributions matter and thus work harder, knowing their efforts will be appreciated and lead to fulfilling organizational goals.
7. Transforms Company Culture
Don't think of OKRs, just in the context of performance management, but how they affect the strategic execution of an organization. Research shows when you use the overall OKR framework effectively, instead of specific objectives and key results, both OKRs and a healthy corporate culture spread throughout your organization. Clearly defined goals, which is what OKRs primarily are about, majorly affect employee engagement. Alignment, transparency, and a sense of purpose are central to employee engagement, and implementing a robust OKR framework helps to address all these areas. As employee engagement improves, the company's culture also betters.
Are your remote teams doing well?
Managing a remote workforce is challenging but using okr goal-setting methodology helps you align remote teams better. They can work collaboratively, engage more, and show higher productivity. Leaders must put the right resources into setting shared business goals and articulate them effectively to gain the maximum benefits of an OKR framework. If you are new to OKRs or fail to achieve the success you desire in your OKR journey, contact our OKR experts and fulfill the pertinent needs of your globally dispersed workforce.
Learn how to set up and implement OKRs for your remote employees.
---