Blog
April 1, 2022
Top Mistakes Executives Make While Implementing an OKR Program
3 min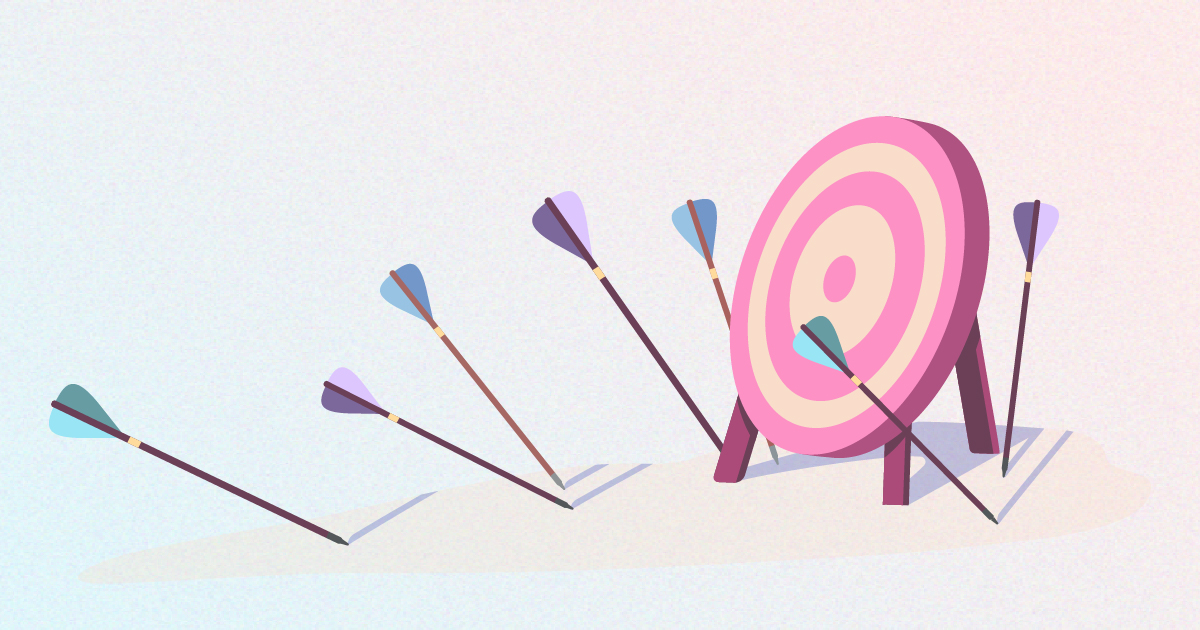 You have understood the relevance of OKRs for the growth and success of your organization. Now you have decided to move your company to an OKR program. But do you think it is easy adopting and implementing Objectives and Key Results across an organization? If you say "Yes," you may be mistaken, as even the top executives commit mistakes in leading their organization's OKR initiative.
This blog highlights a few of the mistakes you may be committing in working with the OKR framework and the best practices to avoid them.
Mistakes in OKR Implementation and Key Takeaways
#1. Say No to Delays
The fundamentals of the OKR system say that it is a prioritization mechanism helping you execute on priorities that bring maximum value to your business. Prioritization happens at the individual, departmental, and organizational levels. In the objective-setting process, leaders should discuss and identify with their teams all the tasks that will affect the business the most over a period. Beware of "analysis paralysis" here. Don't be a leader who delays company objectives for "perfection." If your objectives are announced late, like in the middle of the quarter, you won't be left with much execution time. Accomplishing your objectives thus goes for a toss, no matter how great they are. The moment your organization's top objectives are done, everyone within your team can start ranking work to align with those objectives and not when the work starts.
Key Takeaways
Be consistent, and don't wait to perfect your organization's high-end goals.
Never lose on the significant time for executing your company's objectives.
Set the organizational vision and let your teams prioritize their work to align with the top objectives.
#2. Don't Forget to Measure Progress
Zero visibility into alignment, unknown goal progress, and low employee engagement scores. These and many more are enough reasons for your company to embark on the OKR journey. But what if you determine the success of your OKR program with the achievement of top objectives? There, you risk your game. Regularly report on and don't forget to review the progress on the objective via progress on key results. Only then can you ensure the success of your OKR program. Encourage employees to engage in meaningful conversations with their managers and update their objective progress at least every 15 days. Reporting and measuring regular progress will ensure you and your team are on track. This also implies holding the importance of the OKR high, keeping the teams aligned, identifying early warning signs, and fixing them before you get derailed from your OKR journey.
Key Takeaways
Don't bog yourself down in an all-or-nothing mindset.
Measure and report progress on how teams are engaged in their objectives.
Make employees continuously realize the relevance of their OKRs.
#3. Mixing KPIs with OKR
Mixing KPIs with OKR is another mistake many amateur executives tend to make. Remember KPIs help you measure how your business is performing and where you want to reach. But KPIs don't tell you how to reach your target. And that's where OKRs for business come in. OKRs tell you how to reach your organizational goals. Still, fail to understand the difference between KPI and OKR? Below is your answer.
Key Takeaways
KPIs are not OKRs.
Use OKRs to set priorities for your organization's key initiatives and results to reach the desired future state.
#4. Never Lose the Spirit
It takes discipline and effort to build muscle, so does developing and implementing an OKR program. You should not stop using the OKR methodology if your team complains or resists following the new system. Believe in the OKR system and stay patient. Lead by example and keep answering the big "Why" behind executing the OKR program to your team.
Key Takeaways
Never lose hope in the positive results that OKRs bring to your organization.
Be a core believer in the OKR system and continue to preach it to your team members.
Remember, if the old ways were so successful, OKRs would not have evolved in the first place.
#5. Resist Over Cascading
The best thing about objectives and key results is that they can be cascaded down in an organization by adding and expanding layers of key results. While this is a powerful way to keep the teams aligned and drive them towards achieving the common organizational goal, stretching it too far can prove disastrous to the OKR program. Remember, alignment works when it is ideally balanced with creativity and bottoms-up goal setting. OKR creates a sense of autonomy in the organization. But when over cascaded, it interferes with the contributions of the team. Besides, over cascading can complicate your OKRs. Thus, you lose the flexibility to adapt to changing priorities in the middle of the period and the agility to set goals for the next quarter.
The Next Step
You have learned OKR mistakes that even top executives may commit when implementing OKRs across their organizations and key takeaways. The next step is to correct these mistakes, capture learnings, share them across your teams and the company before drafting your next OKRs. Get help on drafting OKRs right the first time with these OKR Examples.
---