Infographic
November 29, 2022
Team OKR Meetings – Success at Every Step of the OKR Cycle
2 min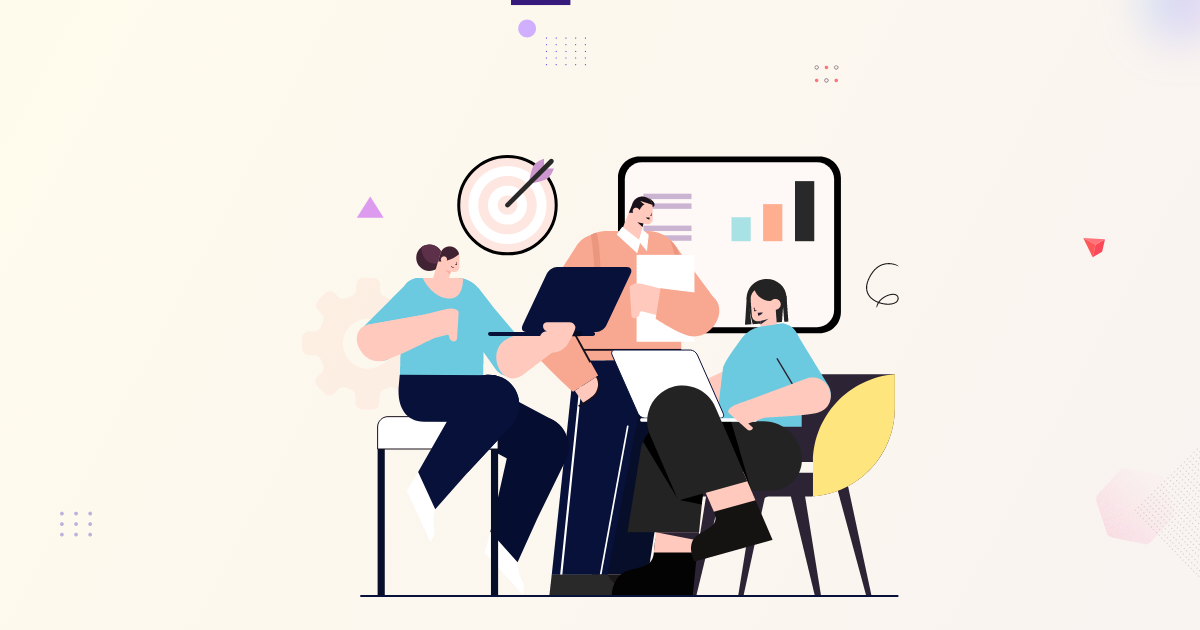 Here, we are with a series of infographics on the different phases of the OKR cycle and the related activities. The last part discussed OKR 1-on-1s, the second step of OKR execution. This part of the series highlights how to conduct team OKR meetings, the third activity in the execution phase of the OKR cycle.
To begin, let us understand what an OKR cycle is. An OKR cycle is a 3-phased cycle, where each phase consists of a few significant steps that make the phase and the entire cycle successful. When the cycle is repeated, organizations constantly improve and produce the OKR outcomes of Focus, Alignment, Rhythm, and Agility. These four components of success or OKR superpowers are the processes and practices organizations adopt to speed up their performance and accomplish extraordinary results.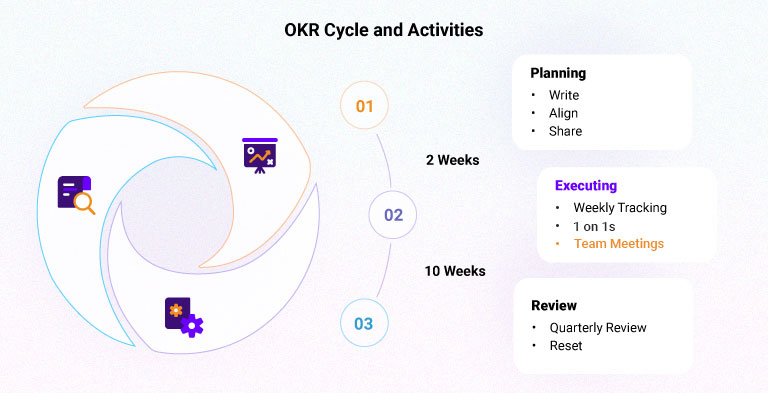 Key Takeaways
Team OKR monthly meetings are critical to accomplishing individual and organizational OKRs.
When teams meet monthly, members share their high-level OKRs, while celebrating achievements and finding out where they lag on their goals.
During such team OKR sessions, the aim is to collaborate and communicate where needed, solve problems, and remove any roadblocks.
OKRs can be reset once risks and challenges are recognized. There may arise a need to change the course of action.
Unlock:OKR tool shows OKR participants how they progress on their objectives and key results.
Stay tuned to learn about Reflection, the last leg of the OKR cycle.

---