Blog
March 31, 2022
Competing Tech Priorities and the OKR System
3 min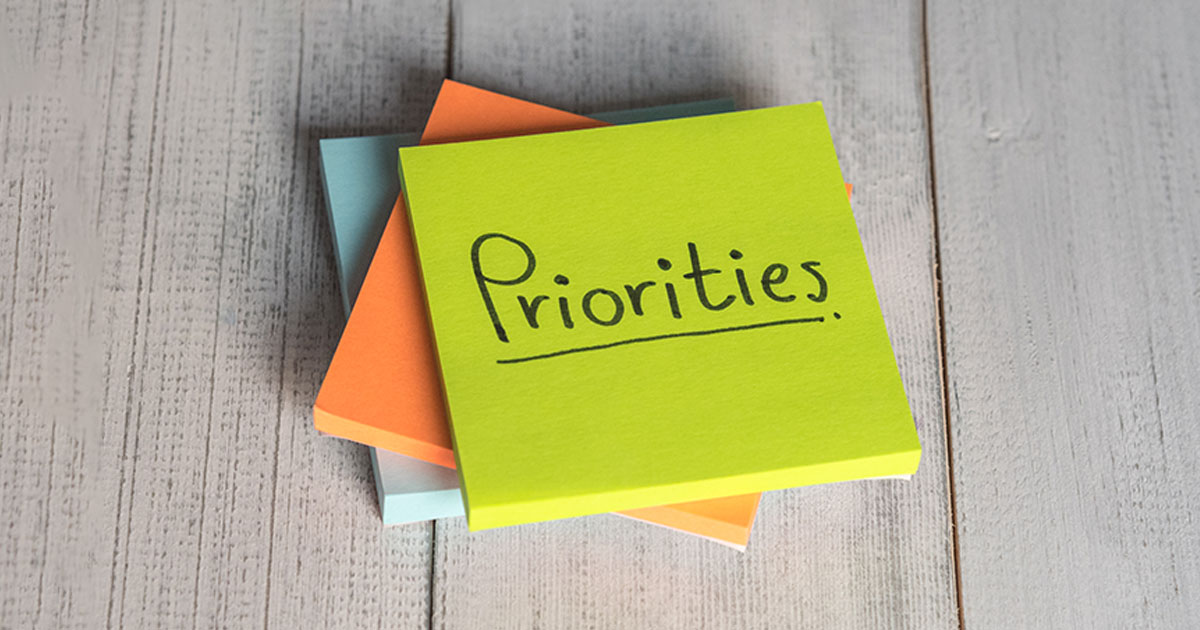 Even seasoned tech leaders are compelled to manage and prioritize competing goals. As a tech leader, you receive tech requests from several company teams, where all of them believe that their project should be the top priority. You may either find yourself working on customer-focused projects or supporting tech needs for in-house teams. Smart CTOs set priorities for competing tech projects using the OKR framework and can even justify their decisions in the face of pressure. Let's hear it from experienced leaders and follow their tips.
Top 7 Tips for Tech Leaders to Prioritize Competing Priorities
Tip#1
Start With Setting Organizational Goals
As you prioritize competing tech goals, you must ensure that the company's vision and strategy are clear and well communicated across the business. Begin with organizational goals. Understand the organizational goal and take it as a reference point while communicating with your teams. Leaders who pair goals with realistic expectation-setting succeed in the end. Team alignment draws its power from a clear organizational vision and goal prioritization. Besides, leaders need to facilitate collaboration between levels. When competing tensions are objectively and directly compared to the goals, decisions are made with clear reasoning and ownership.
Learn how to attain your organizational goals faster.
Tip #2
Prioritize Business Needs
While prioritizing goals, keep in mind – the business value. It is impossible to have enough IT resources to get all the work done. Therefore, as a tech leader, you must consider all the requests, manage them in a backlog, and prioritize deliverables basis the highest business value. Additionally, prioritizing business needs is not just the onus of the technology leaders but all the leaders across the business. Technology leaders should facilitate tech needs and requests for the whole business but not own all.
Tip#3
Align Strategic Goals With Tactical Priorities
IT leaders often find themselves struggling between choosing strategic goals and tactical priorities. While there is no way to choose one over the other, the key is to balance the two to achieve short-term objectives, considering the longer-term vision. Gaining alignment from executive leadership on this hybrid approach is equally important. Prioritize, execute, and assess to stay abreast of the changing landscape of competing tech priorities.
Tip#4
Bring Clarity in OKRs
The best way to bring alignment to an organization is by leveraging goal setting and OKR tools. The Objectives and Key Results framework helps leaders define expected outcomes clearly. Everyone is thus on the same page and knows of their deliverables. There are fewer chances for competing priorities when there is complete alignment within teams and functions across levels.
Tip #5
Consider Long-Term Customer Benefits
It's natural for leaders to consider their projects – the most important. But decisions on priorities should be based on what benefits the customers in the long-term, not for a shorter period. Invest in your technology and processes to avail of the long-term benefits. It is prudent to comprehend the inflection points in specific periods and then take the right direction to meet them.
Tip #6
Data Collection is Crucial
The best business policy is to make decisions based on data. Collect as much data as possible about the effect of what you are working on so that you know your company is progressing towards its set goals. Data enables you to make the right business decision and a decision that is explicable to others and gets their buy-in. Once you have gathered enough data, create a list of prioritized task categories, getting buy-in from the right stakeholders. You should then socialize the list within your company. Your team, thus, gets actionable guidance for their routine activities.
Tip #7
Keep a Check on Teams' Knowledge
Education is better than engagement. Being a tech leader, you must educate your company's teams on the overall vision of IT, priorities and be open about the resources available. If you prioritize tech-led decisions on your own, your stakeholders may feel left out, resulting in "Shadow IT" projects. The more these stakeholders understand how IT works, the better they can act together to solve the problem at hand.
Are you Ready to Best Tackle Competing Priorities?
As a tech leader, you will constantly be bombarded with requests internally and externally. It would be best to establish priorities based on their alignment with the organizational goal, driving maximum business value and benefiting the customers in the long run. Historical data and monitoring trends also play a significant role in prioritizing your tech goals. Most importantly, employing an OKR software like Unlock OKR can be wise.
---