Blog
November 24, 2022
OKR Superpowers – Part 4 – Agility
5 min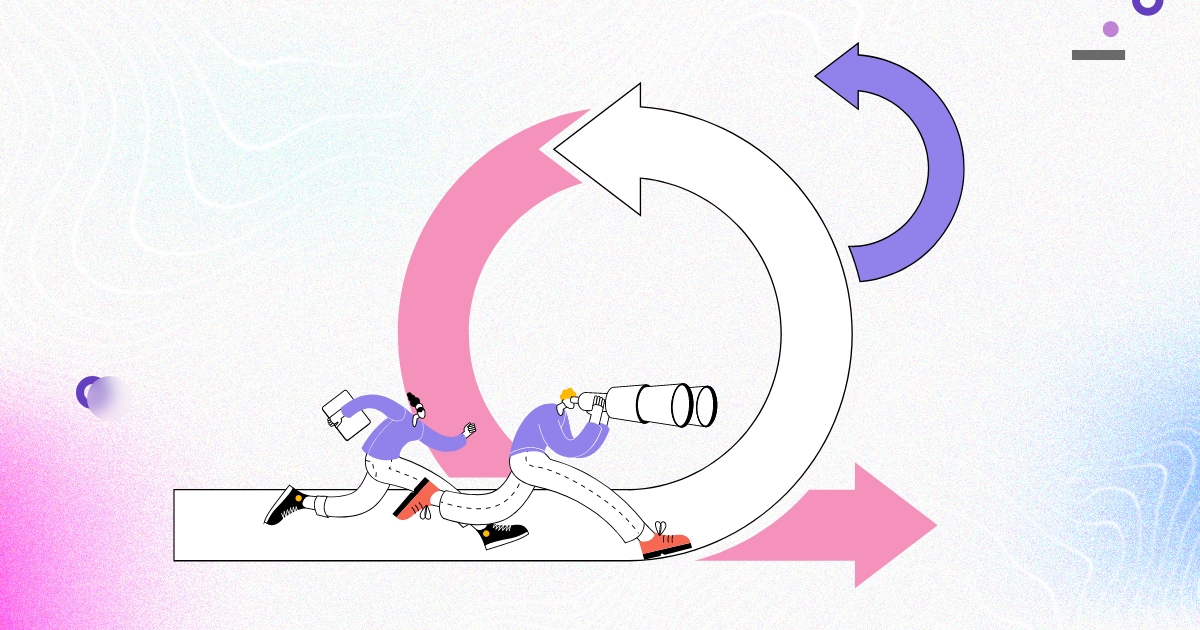 Here, we are back, continuing with the series on OKR Superpowers. Now that your organization has a steady and robust battle rhythm of marching, looking at the fourth instalment focusing on agility is interesting. Agility has become the much-hyped term, with online searches of "agile transformation" hitting millions. Every business is looking for a recipe to become agile. But why? Let us take an example to understand this better. As an organization, you wish to gain top speed and perform fast, but it isn't just the speed that matters when you drive. Instead, it is your skills to overcome the obstacles on the way. If you still believe agility is just a noise from the IT department rather than a chance that demands serious attention from the C-Suite, dig in to learn more.
How do you Define Agility?
Agility is an organization's ability to powerfully adapt itself to changing business dynamics easily and quickly. It should be able to renew itself in a fast-changing, turbulent, and ambiguous business environment. Agility demands stability for most companies. It asks for two things, 1. a dynamic capability, i.e., the ability to move fast, with skill, speed, and responsiveness, and 2. a stable foundation, a platform of changes that don't vary with times. The stable foundation acts as a springboard for your organization. It is an anchor point that does not change, while many other things constantly change.
How do I Gain Agility as an Organization?
To achieve agility, IT organizations have specifically put in place methodologies and processes at the operational level, like Agile. Thus, IT teams can plan in shorter sprints, understanding that the external business environment is turbulent and ever-changing.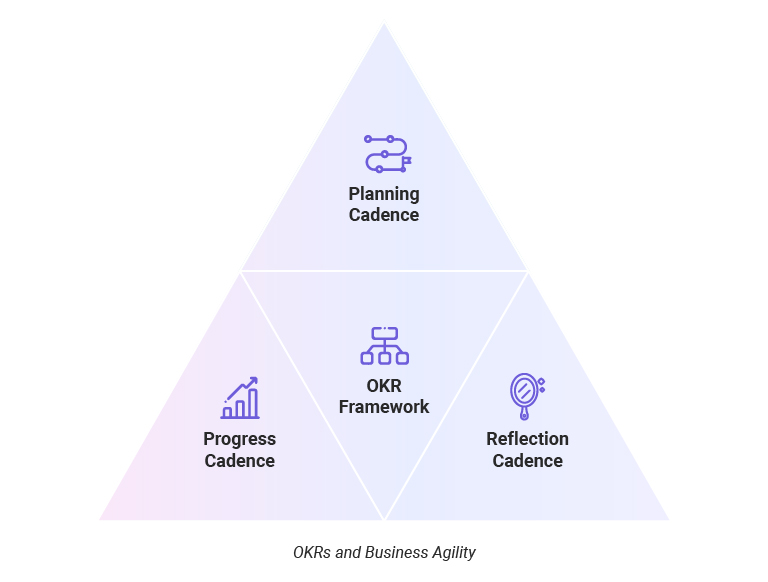 Planning Cadence
Generally, organizations set long-term or annual strategic objectives and key results. But this creates a backlash for the organization. Imagine, if you have 12 months to reach your target, it gets operationally pushed to the bottom. This happens due to the lack of sense of urgency. But, if we move individuals, teams, and departments to a quarterly planning cycle that specifically focuses on strategic objectives and writing strategic OKRs, we can create an urgency in people's minds. They learn what they are working on as an organization, adapting every three months if required. Individuals and teams begin to practice agility as they get this great sense of urgency.
Cadence in agile is a reliable series of events and activities on a predictable schedule. It builds a plan for an Agile team to follow and assures them that they always understand what they are doing and when they will complete the task.
Progress Cadence
How often do you track your key results (KRs) and update them to find out where you are? If you fail to do that often, you must practice progress cadence. If you track data in quarters, months, or even biannually, we cannot effectively track progress on our goals. On the other hand, when we pull teams together and begin tracking KRs weekly, we can boost team performance by 15%; the same goes for every team in the organization. All teams are thus improving at the same time to be better at strategy execution. Besides, real-time data access enables us to make the best decisions.
Reflection Cadence
In the OKR cycle, the reflection phase is where we start increasing agility, learning from the previous quarters, and continuously adapting to new information and practice. Organizations are used to conducting quarterly reviews. As we turn a quarterly review into more of a reflection, we contemplate what lessons we learned as a team this quarter and what commitments can be made to make the next quarter better than this one. Reflection helps to build an iterative process of improvement at the team level, thus exponentially honing organizational functioning and agility.
Are You Agile Enough?
As an organization, you can gain accelerated agility if you shorten your planning cycle and begin to pay attention to that progress regularly while building in that innovative reflective process. Move and adapt to your organization's purpose and direction. Remember, OKRs may look easy to implement, but it is often difficult to see real results, especially in the beginning. Teams take a few cadence periods to gain expertise in creating good qualitative objectives and measurable KRs. To do your job easily, see how Unlock:OKR works.
---