Blog
December 12, 2022
A Leader's Guide to Brilliant Year-end Reviews
5 min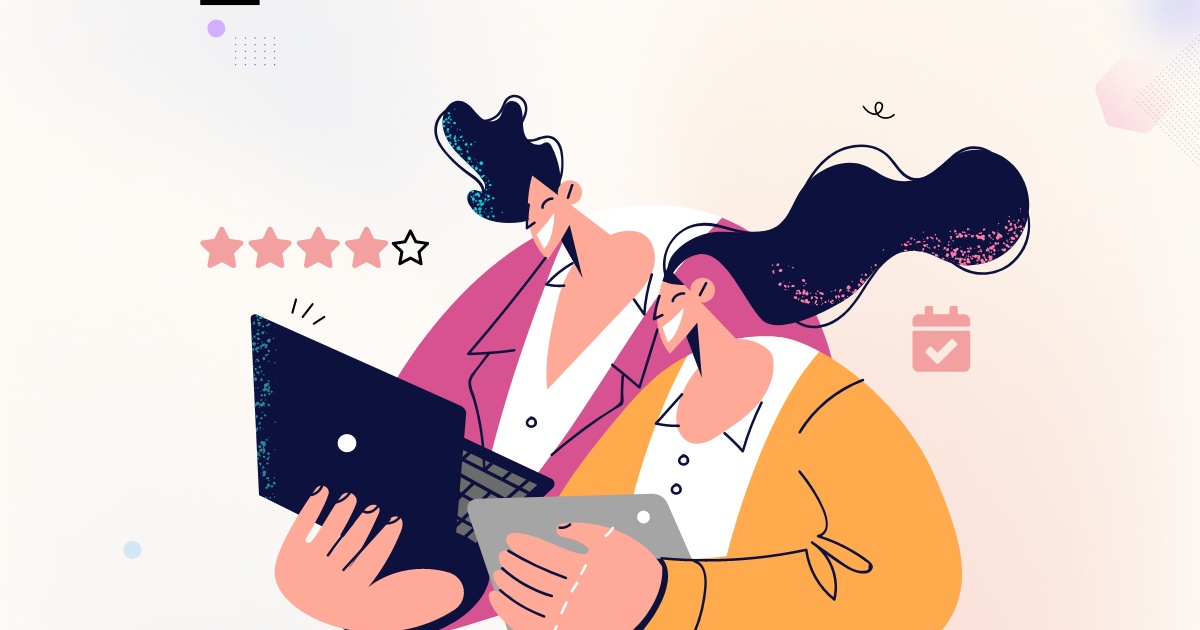 "Continual improvement is an unending journey."
-Llyod Dobyns
This seems true, but we all dread a performance review. The end of the year is near, and it's time you must be stressing about year-end reviews. Do you know these end-of-year reviews could trigger great conversations, engaging team members to give their best shot? Well, the key to a successful review is preparation.
This blog outlines practical tips and strategies to turn those scary year-end reviews into positive, constructive experiences.
How to Prepare for the Year-end Review
Be Clear on Expectations
An effective year-end review fails when you fail to set the right expectations. On the one hand, you cannot gauge your employees' performance. On the other hand, they won't know if they are exceeding expectations or underperforming. Set clear goals at the beginning of the year that are well-aligned with your organization's mission, vision, purpose, and values. Employees must know what is expected of them and how their performance will be measured. Be as distinct as you can while documenting performance objectives. Doing so assures accountability between managers and their reports.
Document Feedback
Your employees must document their progress on their goals. An easy and effective means that you may provide them to do so is an OKR tool. Weekly Check-ins feature of Unlock:OKR enables employees and managers to daily and weekly document tasks completed, learnings, items planned next, and challenges encountered. Basis this information, you can give personal feedback to your team members and document it throughout the year. An OKR software makes this simple for you, gives you easy access to these reviews, and lessens the review time at the end of the year.
Eyeball Progress
As a leader, you must keep a close eye on goal progress. As you track OKRs, you learn if employees work in the right direction to produce the desired results. It is a good practice to review quarterly and grade objectives and key results. In the dashboard of an OKR tool, say Unlock:OKR, progress on goals is visible as 100%, lagging, at risk, and not started OKRs. You can see your progress and those aligned with your goals. You can also check how your team is progressing over the quarter. This brings us to appreciate the transparency feature of the OKR software. Quarterly reviews aid leaders and HR in preparing well for year-end review reports.
Communicate
Communication is an exchange of thoughts. As simple as it seems, most company leaders tend to miss it. End-of-year reviews are not just about handing over a grade card to your employees but an excellent chance to engage with your team(s). Have your questions and concerns from the previous OKR cycle ready. In OKR 1-on-1s and team OKR meetings, discuss what team(s) could achieve in the last quarter and year and what they found so challenging that they missed on the set OKRs. This executing phase of the OKR cycle is at the end of every quarter.
Ask your team(s) questions like:
What did we achieve this quarter?
Where did we make huge strides?
Where did we get stuck?
What prevented us from achieving OKRs we couldn't?
You can thus plan better for the next quarter and the upcoming year.
Assess Your Performance as a Manager
Not only should you measure the performance of your employees, but also how you are doing as a manager. Reflect on how well you have managed your employees over the past year. How can you keep your employees engaged? Do you need to improve or change your strategy while dealing with your team(s)? Remember, you must gain the will and trust of your team to strengthen your relationship with them. Recognize and celebrate the achievements of your employees, rewarding them. You may even take them out on a team lunch or connect with them in any way possible. They will grow candid towards you when they trust you.
Gather up
To ensure productive year-end reviews, it is crucial to have effective team meetings. Even when OKRs are in place, one can easily get into "set it and forget mode." Monthly team meetings help team members to stay on track, while those conducted quarterly ensure all departments within the organization are well-aligned. Team OKR meetings are not precisely updated but focused on collaboration and communication where required, solving problems, and overcoming challenges. It is critical to recognize challenges and risks sooner. Only then can you eliminate them and regain momentum.
In a team OKR meeting, the leader goes around the room and allows everyone to share their objectives and key results. Team OKR meetings happen at two levels: 1. Different things are discussed at different levels, and 2. For leaders, there is an OKR team meeting agenda. As you employ an OKR framework, you run team OKR sessions with the Unlock:OKR tool open and visible to everyone.
Get, Reset, and Go!
Once you are done with your performance evaluation of the past year, discuss what's next. In this reflection phase of the OKR cycle, you learn from previous quarters, increase agility, and continuously adapt to new information and practice. A quarterly OKR review is the key activity happening during this reflection phase. The meeting has the CEO and the leadership team contemplating all that has occurred over the quarters. The aim here is to reset for the next cycle. All the accomplishments, challenges, and lessons learned help to commit to improving next year. You thus have a new set of OKRs for the next year and may consider including a few from the past year. Learn how to plan for 2023 with objectives and key results. Typically, reflection must occur within the OKR tool.
Key Takeaways
Set clear expectations right at the beginning of the year.
Always document your team's progress. Unlock:OKR tool features like 1:1, request and give feedback, and weekly check-ins can greatly help.
Frequently check in on your team's progress while maintaining quarterly review reports.
Be transparent in your communication and conduct effective team OKR meetings.
Make self-evaluation – a continuous practice for you and your team(s).
Focus on the bigger picture, i.e., your organization's goals, while setting plans for the next year.
Use an OKR tool to make the review process easy and end up with a brilliant year-end review.

---